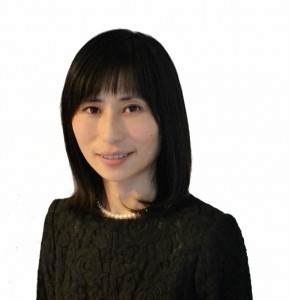 ASSOCIATE PROFESSOR
School of Pharmacy
University of Connecticut
69 North Eagleville Road, Unit 3092
Storrs, CT 06269-3092
Dr. Lu received her Ph.D. in Biochemical Engineering from the Chinese Academy of Sciences in 2005. She joined the University of Kentucky as a Postdoctoral Scholar in 2006 and received a prestigious Benedict Cassen Post-Doctoral Fellowship Award from the Education and Research Foundation for the Society of Nuclear Medicine to work on dual imaging-therapeutic nanovectors in 2008.  She continued this line of research as a Research Assistant Professor at the University of North Carolina at Chapel Hill from 2008 to 2011, and then joined the University of Connecticut School of Pharmacy in 2011. Dr. Lu's research interests include nanoparticle-based drug delivery platforms for improving therapeutic indices of anti-cancer agents, image-guided drug delivery for optimizing cancer diagnosis and therapy, and neutron-activatable nanoparticles for radiation therapy. Her research is supported by NIH, American Cancer Society, FDA, NSF, etc.
Honors and Awards
2016

2008

AAUP-UConn Excellence in Research and Creativity: Early Career Award

Benedict Cassen Post-Doctoral Fellowship Award from the Education and Research Foundation for the Society of Nuclear Medicine

2007
Invited Speaker, 20th Annual Symposium of the US Central Chapter of the International Isotope Society, Hebron, KY
2005
First – Grade Award of Beijing National Scientific and Technological Progress, Preparation and Application of Size Uniform and Controllable Microsphere and Vesicle
2004
Best Poster Award, Young Asian Biochemical Engineers' Community, Japan
2004
Excellent presentation Award, 1st Chinese National Chemical and Biochemical Engineering Annual Meeting
2004
Presidential Award, Chinese Academy of Sciences
2002
Fund for Innovation Research, Chinese Academy of Sciences
2001
6th National Outstanding Student honor & 4th Hu Chunan Excellent Student award (awarded only to the top 100 students in China each year)
2000
Prize winner at National Competition of Business Plan for Science and Technology Innovation for students
Scientific Journal Expert Reviewer
Journal of the American Chemical Society, Analytical Chemistry, Journal of Microencapsulation, Applied Biochemistry and Biotechnology, International Journal of Pharmaceutics, AAPS Journal, Radiation Physics and Chemistry, African Journal of Pharmacy and Pharmacology, Therapeutic Delivery, Drug Development and Industrial Pharmacy, Molecular Pharmaceutics,  Drug Delivery and Translational Research,   Drug Delivery, Chemistry – A European Journal,  Journal of Agricultural and Food Chemistry, PLOS One, Biomacromolecules, Nanoscale, ACS Nano,  Journal of Biomedical Nanotechnology, Journal of Biomedical Materials Research: Part A, Scientific Reports, Pharmaceutical Research.
Editorial board member of International Journal of Cancer and Clinical Research.                                                                 .
Professional Associations
American Association of Pharmaceutical Scientists, Controlled Release Society, American Association of Cancer Research, Society of Nuclear Medicine and Molecular Imaging.